Home → Tri-State Megabucks Plus
Winning Numbers Saturday 12/07/2013
Next estimated jackpot is
$1,950,000
Tri-State Megabucks PlusSM
Tri-State Megabucks PlusSM has Big Jackpots and Great Odds!
Jackpots start at $1,000,000!
$30,000 second prize!
Great overall odds of winning!
Drawings every Wednesday and Saturday
Subscriptions
Don't miss a single drawing! Just choose your 5 lucky numbers and one Megaball number or choose Easy Pick and let the Lottery computer pick your numbers for you. With a subscription, you are guaranteed to be a part of every single drawing! For more information, please visit the subscriptions page of our website.
Subscription Bonus Prize Drawings - Held Quarterly for Special Prizes
Now there's another great reason to subscribe to Megabucks Plus. As a subscriber, you will automatically be entered into a bonus prize drawing quarterly as long as your subscription is active. You could win cash or merchandise prizes. We'll be mixing it up with lots of great prizes — for you, our valued subscriber.
Ticket Sales and Draw Time
Megabucks Plus tickets can be purchased daily. The cut off time for ticket sales is 7:50 PM ET on the day of the draw. Drawings are held every Wednesday and Saturday at 7:59 PM ET. You can watch the Megabucks Plus drawings every Wednesday and Saturday by visiting the Tri-State Lotto Commission official drawing webcast.
How to Win!
Match your numbers to those drawn by the Lottery to win cash prizes! Win by having any one of these nine combinations.
| Match | Prize | Odds |
| --- | --- | --- |
| | Jackpot | 1:4,496,388 |
| | $30,000 | 1:899,277.6 |
| | $1,300 | 1:24,979.9 |
| | $150 | 1:4,996 |
| | $25 | 1:713.7 |
| | $7 | 1:142.7 |
| | $5 | 1:63 |
| | $2 | 1:12.6 |
| | $2 | 1:15.3 |
Overall odds of winning a prize are 1 in 5.9.
Prize amounts based on a $2 play.
If there are multiple jackpot winners for a drawing, the Jackpot prize will be divided equally among jackpot winners.
The Jackpot can be paid in a 30-year annuity for the approximate advertised jackpot amount (30 payments over 29 years) or in a one-lump-sum cash payment. Winners have 60 days from filing a claim to elect the CASH or ANNUITY option.
Disclaimer:
The information contained on this page is for informational purposes only. All information is entered manually and is subject to error. The Maine State Lottery makes every effort to ensure the accuracy of this information but is not responsible for any errors contained on this page. In case of a discrepancy between the winning numbers listed on this page and the official winning numbers, the official results shall prevail. A winning ticket must be validated on the Maine State Lottery's gaming system for final winner verification. Complete Megabucks Plus game information and prize claiming instructions are available from any Maine State Lottery retail agent or by email at MaineLottery@Maine.gov.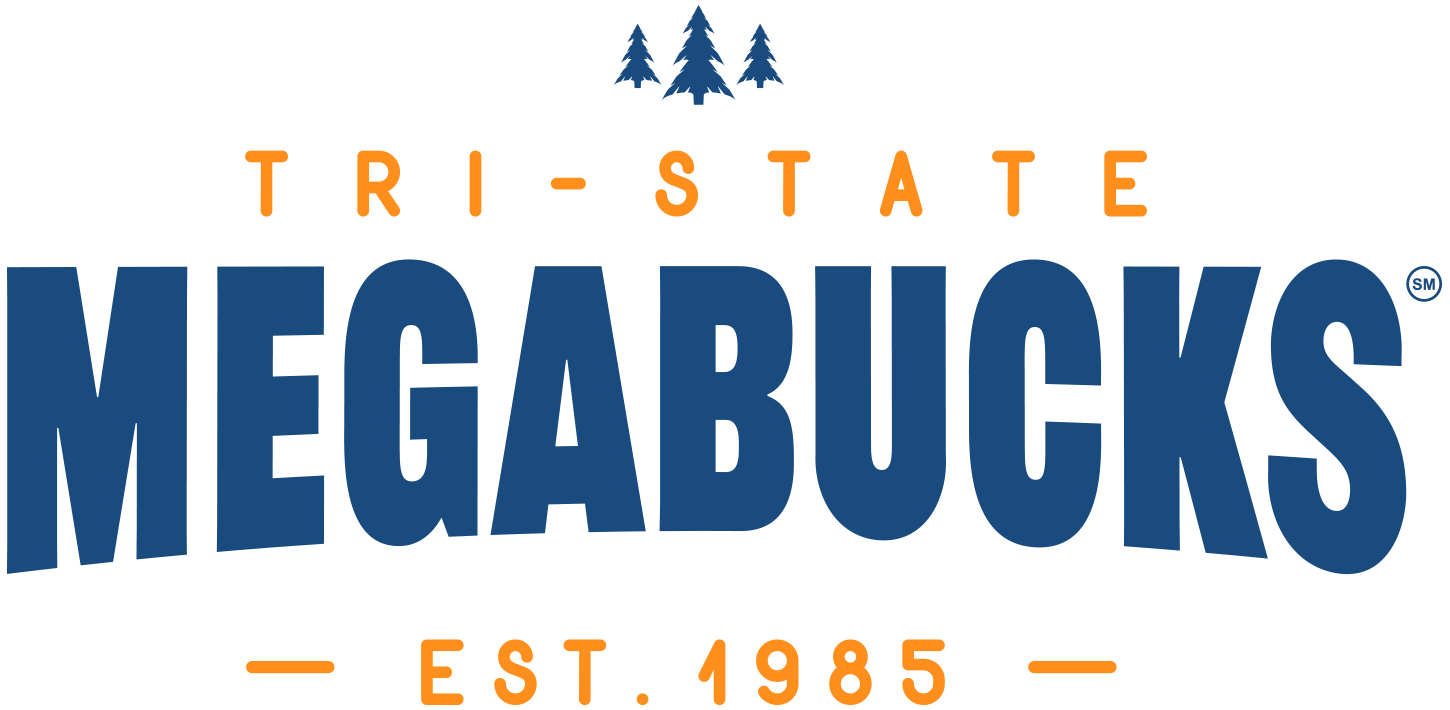 Get Winning Number Notifications Sent to You!
By Email, SMS, and more.
Sign up now!