Lucky for Life - Previous Winning Numbers
| Date | 1 | 2 | 3 | 4 | 5 | Lucky Ball |
| --- | --- | --- | --- | --- | --- | --- |
| 09/18/2014 | 13 | 31 | 34 | 35 | 36 | 3 |
| 09/15/2014 | 6 | 9 | 14 | 35 | 38 | 32 |
| 09/11/2014 | 5 | 12 | 13 | 39 | 41 | 18 |
| 09/08/2014 | 1 | 3 | 12 | 20 | 38 | 31 |
| 09/04/2014 | 1 | 7 | 19 | 26 | 29 | 15 |
| 09/01/2014 | 3 | 12 | 17 | 31 | 33 | 42 |
| 08/28/2014 | 6 | 8 | 15 | 18 | 33 | 20 |
| 08/25/2014 | 7 | 20 | 23 | 32 | 33 | 6 |
| 08/21/2014 | 2 | 6 | 27 | 42 | 43 | 7 |
| 08/18/2014 | 2 | 6 | 14 | 35 | 36 | 28 |
| 08/14/2014 | 13 | 17 | 23 | 32 | 36 | 32 |
| 08/11/2014 | 9 | 12 | 28 | 37 | 42 | 38 |
| 08/07/2014 | 1 | 10 | 23 | 24 | 41 | 13 |
| 08/04/2014 | 20 | 30 | 36 | 38 | 43 | 26 |
| 07/31/2014 | 4 | 11 | 15 | 33 | 38 | 30 |
| 07/28/2014 | 4 | 7 | 17 | 19 | 27 | 27 |
| 07/24/2014 | 10 | 13 | 16 | 28 | 32 | 25 |
| 07/21/2014 | 2 | 17 | 19 | 22 | 40 | 36 |
| 07/17/2014 | 13 | 16 | 18 | 23 | 35 | 41 |
| 07/14/2014 | 15 | 18 | 26 | 27 | 43 | 17 |
| 07/10/2014 | 3 | 14 | 19 | 24 | 34 | 22 |
| 07/07/2014 | 1 | 17 | 21 | 25 | 27 | 19 |
| 07/03/2014 | 6 | 31 | 34 | 37 | 41 | 33 |
| 06/30/2014 | 16 | 29 | 33 | 35 | 39 | 17 |
| 06/26/2014 | 6 | 20 | 26 | 29 | 35 | 5 |
| 06/23/2014 | 5 | 20 | 35 | 38 | 40 | 22 |
| 06/19/2014 | 1 | 28 | 38 | 39 | 41 | 28 |
| 06/16/2014 | 1 | 22 | 23 | 31 | 38 | 21 |
| 06/12/2014 | 6 | 14 | 18 | 24 | 38 | 5 |
| 06/09/2014 | 3 | 9 | 28 | 36 | 37 | 5 |
| 06/05/2014 | 6 | 7 | 22 | 27 | 29 | 24 |
| 06/02/2014 | 4 | 9 | 10 | 12 | 38 | 3 |
| 05/29/2014 | 1 | 15 | 16 | 17 | 28 | 5 |
| 05/26/2014 | 16 | 19 | 22 | 38 | 42 | 19 |
| 05/22/2014 | 8 | 22 | 25 | 30 | 41 | 38 |
| 05/19/2014 | 21 | 29 | 30 | 33 | 34 | 27 |
| 05/15/2014 | 19 | 20 | 28 | 35 | 42 | 35 |
| 05/12/2014 | 6 | 11 | 16 | 22 | 27 | 17 |
| 05/08/2014 | 8 | 25 | 26 | 32 | 41 | 4 |
| 05/05/2014 | 3 | 6 | 17 | 31 | 35 | 9 |
| 05/01/2014 | 7 | 12 | 15 | 24 | 28 | 18 |
| 04/28/2014 | 4 | 10 | 25 | 26 | 39 | 29 |
| 04/24/2014 | 6 | 13 | 27 | 34 | 40 | 39 |
| 04/21/2014 | 6 | 7 | 28 | 32 | 37 | 23 |
| 04/17/2014 | 4 | 17 | 20 | 25 | 32 | 22 |
| 04/14/2014 | 10 | 21 | 34 | 36 | 43 | 40 |
| 04/10/2014 | 6 | 10 | 21 | 29 | 34 | 1 |
| 04/07/2014 | 1 | 2 | 4 | 7 | 20 | 7 |
| 04/03/2014 | 2 | 21 | 28 | 38 | 41 | 3 |
| 03/31/2014 | 1 | 18 | 19 | 23 | 36 | 43 |
| 03/27/2014 | 5 | 12 | 16 | 19 | 42 | 10 |
| 03/24/2014 | 11 | 20 | 22 | 32 | 36 | 13 |
| 03/20/2014 | 5 | 22 | 32 | 38 | 41 | 35 |
| 03/17/2014 | 13 | 19 | 25 | 30 | 40 | 7 |
| 03/13/2014 | 3 | 14 | 16 | 20 | 28 | 1 |
| 03/10/2014 | 11 | 12 | 23 | 27 | 40 | 43 |
| 03/06/2014 | 9 | 15 | 19 | 22 | 32 | 11 |
| 03/03/2014 | 9 | 19 | 23 | 28 | 40 | 36 |
| 02/27/2014 | 8 | 11 | 17 | 24 | 43 | 30 |
| 02/24/2014 | 22 | 24 | 31 | 36 | 37 | 17 |
| 02/20/2014 | 4 | 10 | 11 | 36 | 38 | 5 |
| 02/17/2014 | 5 | 20 | 26 | 32 | 39 | 14 |
| 02/13/2014 | 13 | 34 | 35 | 37 | 43 | 37 |
| 02/10/2014 | 5 | 7 | 12 | 15 | 23 | 25 |
| 02/06/2014 | 10 | 13 | 32 | 39 | 41 | 33 |
| 02/03/2014 | 7 | 8 | 12 | 16 | 41 | 31 |
| 01/30/2014 | 4 | 14 | 37 | 41 | 43 | 17 |
| 01/27/2014 | 1 | 15 | 25 | 26 | 27 | 35 |
| 01/23/2014 | 12 | 14 | 19 | 20 | 21 | 19 |
| 01/20/2014 | 12 | 22 | 24 | 33 | 39 | 16 |
| 01/16/2014 | 9 | 14 | 22 | 37 | 41 | 22 |
| 01/13/2014 | 2 | 10 | 12 | 30 | 43 | 26 |
| 01/09/2014 | 8 | 14 | 17 | 27 | 38 | 16 |
| 01/06/2014 | 2 | 4 | 9 | 24 | 31 | 28 |
| 01/02/2014 | 2 | 28 | 32 | 34 | 39 | 27 |
| 12/30/2013 | 20 | 25 | 29 | 37 | 38 | 31 |
| 12/26/2013 | 6 | 10 | 24 | 31 | 35 | 5 |
| 12/23/2013 | 10 | 16 | 19 | 35 | 40 | 22 |
| 12/19/2013 | 1 | 2 | 9 | 13 | 32 | 13 |
| 12/16/2013 | 14 | 20 | 32 | 34 | 39 | 42 |
| 12/12/2013 | 11 | 22 | 28 | 32 | 35 | 33 |
| 12/09/2013 | 4 | 7 | 17 | 22 | 29 | 33 |
| 12/05/2013 | 5 | 28 | 37 | 38 | 43 | 15 |
| 12/02/2013 | 5 | 10 | 19 | 31 | 42 | 6 |
| 11/28/2013 | 6 | 11 | 15 | 20 | 41 | 34 |
| 11/25/2013 | 14 | 19 | 27 | 34 | 41 | 8 |
| 11/21/2013 | 6 | 14 | 29 | 36 | 38 | 16 |
| 11/18/2013 | 9 | 10 | 23 | 28 | 41 | 30 |
| 11/14/2013 | 4 | 22 | 31 | 36 | 42 | 14 |
| 11/11/2013 | 2 | 5 | 14 | 16 | 40 | 17 |
| 11/07/2013 | 2 | 3 | 30 | 33 | 40 | 10 |
| 11/04/2013 | 4 | 17 | 27 | 33 | 40 | 5 |
| 10/31/2013 | 2 | 21 | 26 | 30 | 39 | 16 |
| 10/28/2013 | 20 | 22 | 32 | 39 | 41 | 25 |
| 10/24/2013 | 12 | 14 | 18 | 38 | 42 | 18 |
| 10/21/2013 | 2 | 3 | 6 | 23 | 33 | 39 |
| 10/17/2013 | 19 | 21 | 27 | 36 | 42 | 14 |
| 10/14/2013 | 13 | 26 | 30 | 34 | 42 | 34 |
| 10/10/2013 | 6 | 13 | 23 | 30 | 42 | 28 |
| 10/07/2013 | 4 | 8 | 9 | 10 | 36 | 33 |
| 10/03/2013 | 1 | 5 | 10 | 24 | 29 | 12 |
| 09/30/2013 | 13 | 18 | 23 | 37 | 39 | 22 |
| 09/26/2013 | 3 | 7 | 12 | 23 | 28 | 30 |
| 09/23/2013 | 17 | 19 | 22 | 27 | 39 | 7 |
| 09/19/2013 | 3 | 11 | 24 | 25 | 35 | 34 |
Disclaimer:
The information contained on this page is for informational purposes only. All information is entered manually and is subject to error. The Maine State Lottery makes every effort to ensure the accuracy of this information but is not responsible for any errors contained on this page. In case of a discrepancy between the winning numbers listed on this page and the official winning numbers, the official results shall prevail. A winning ticket must be validated on the Maine State Lottery's gaming system for final winner verification. Complete Weekly Grand game information and prize claiming instructions are available from any Maine Lottery retail agent or by email at MaineLottery@Maine.gov.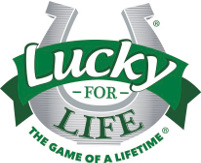 Get Winning Number Notifications Sent to You!
By Email, SMS, and more.
Sign up now!