How to Play Mega Millions® with Megaplier®
How to Play Mega Millions
On a Mega Millions play slip, in the upper portion of the panel, mark five (5) numbers from 1 to 56 and in the lower portion of the panel, mark one (1) number from 1 to 46. Each Mega Millions play costs $1.
OR
Mark the Easy Pick (EP) box on each play and let the computer terminal randomly pick your numbers. You can select Easy Pick for any or all of the five (5) numbers in the upper panel and/or the one (1) number in the lower panel.
You can select up to 20 draws per play slip.
How to Increase Your Winnings - Add Megaplier
For an extra $1 per play, you can multiply your non-jackpot winnings by 2, 3 or 4 times! The second prize level (Match 5) is always 4X for $1,000,000. So mark the Megaplier box on your play slip or ask the retail agent to add the Megaplier option.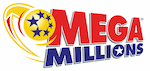 Get Winning Number Notifications Sent to You!
By Email, SMS, and more.
Sign up now!